Anaheim Report with Pics & Clips
USA Supercross 2014
The first round of Monster Energy Supercross has a way of creating some crazy racing. Let's put it this way: As Chad Reed said in the preseason press conference on Thursday, "Shit happens at this race." Tonight, it was definitely a trend that held true.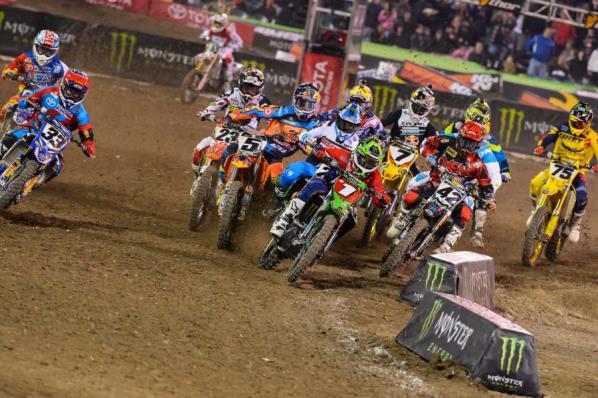 The 450SX main event started in the same way a whole lot of races did in 2013: with Monster Energy Kawasaki's Ryan Villopoto jumping out to the immediate lead.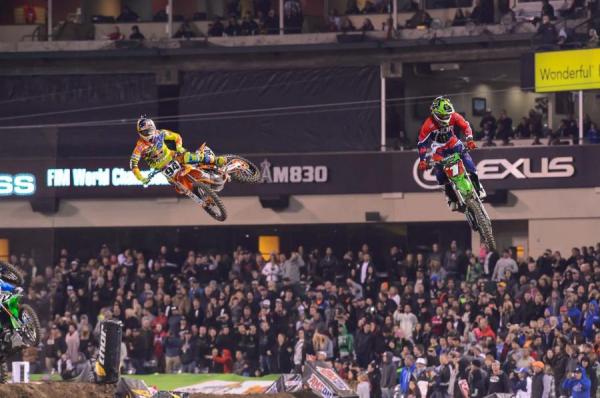 With Villopoto in the lead, it looked like we might have a snoozer on our hands,
but Villopoto didn't pull a Villopoto and disappear.
Red Bull KTM's Ken Roczen was keeping him honest, and when Villopoto crashed in a corner Roczen snagged the lead and went to work on building a gap.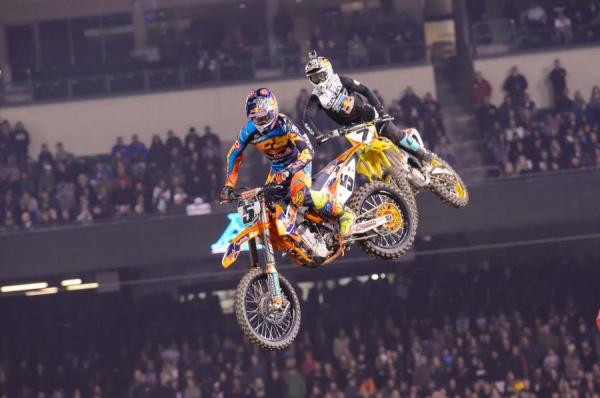 James Stewart started in roughly seventh place and took a few laps to settle in,
but when he did he started picking guys off quickly.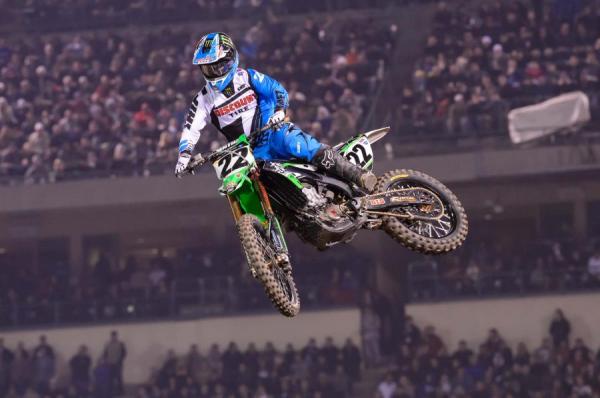 Chad Reed looked much more like the Chad Reed we've seen in past years tonight.
He was hanging with Roczen and Villopoto early on and held second
for a while after Villopoto crashed.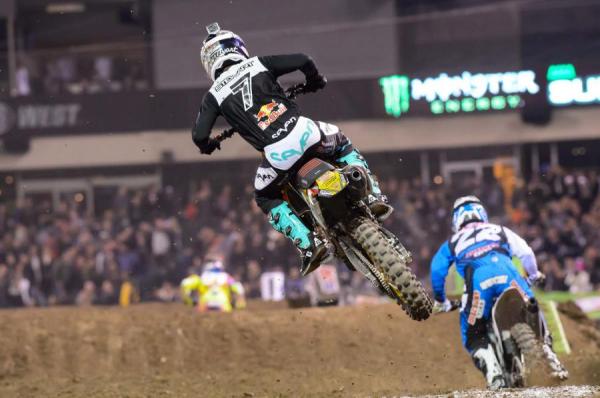 Stewart got Dungey for third, and it looked like we might have a good old fashioned Stewart and Reed battle. But Stewart was on the move and got Reed in a hurry.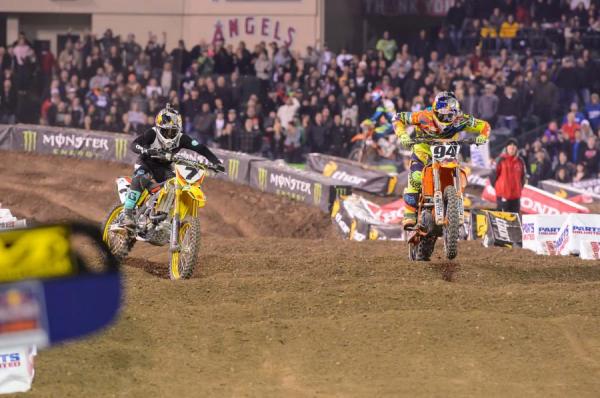 After taking second away from Reed Stewart quickly closed on Roczen
and it was looking like A1 was Stewart's to lose.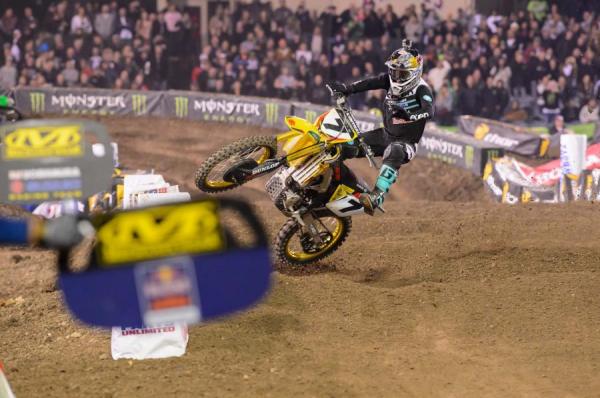 But the whoop section had other ideas.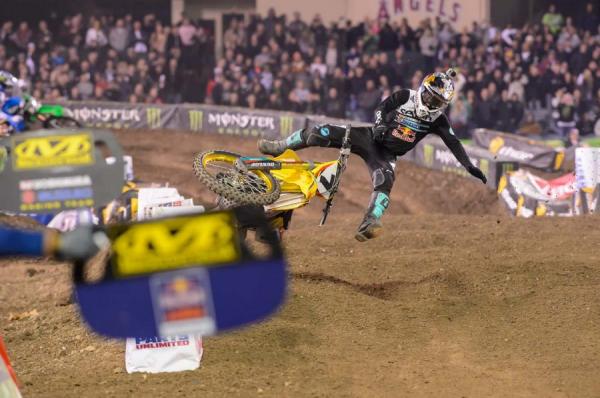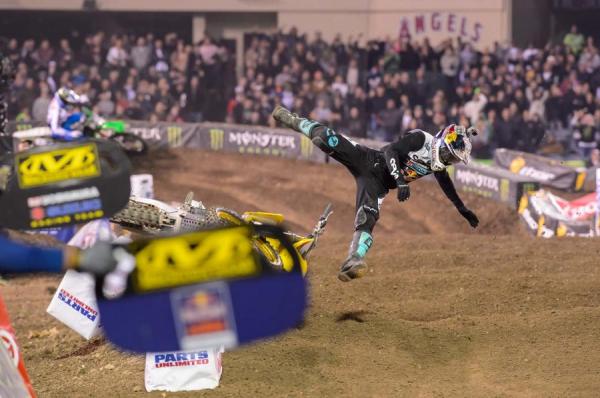 Stewart tried to get back on the bike and finish the race,
but his handlebars were absolutely mangled after this get-off.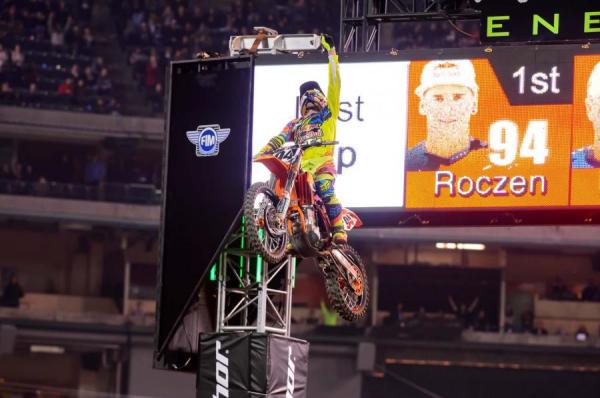 Dungey made a pass on Reed to get second and was closing slowly on Roczen at the end,
but it was too little too late. Roczen held tough to win the first 450SX race of 2013.
Dungey and Reed took the other podium spots.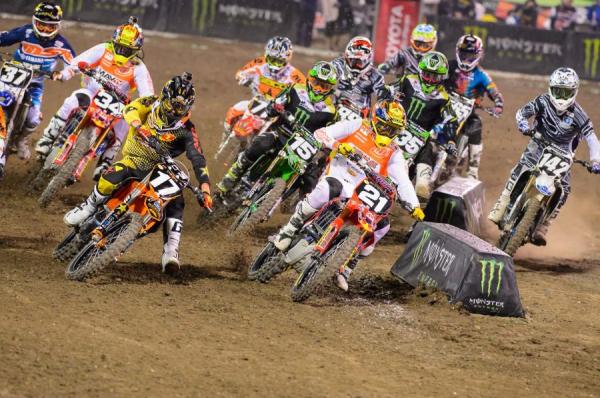 In 250 SX, Jason Anderson and Cole Seely were close in practice and it carried over into the main. Anderson would take the holeshot, but Seely would later pass him and pull away a bit. What's amazing is, these two would end up finishing the race about as close as they started it.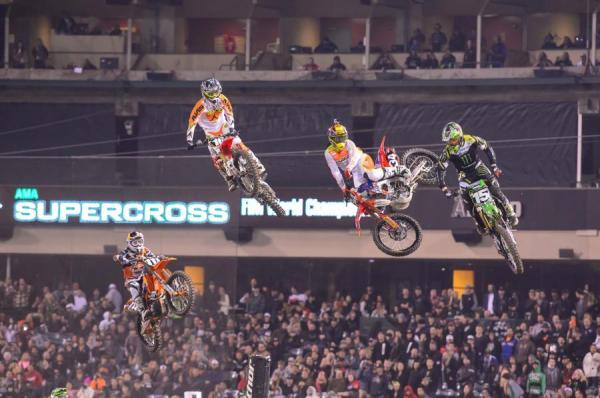 Malcolm Stewart was making all sorts of passes early in the race. He went around Zach Osborne and Dean Wilson like they were standing still, only to have both riders come back and pass him several laps later. Late in the race a lapper crashed in front of Stewart, leaving Stewart with nowhere to go and he hit the downed bike and went down while running fifth.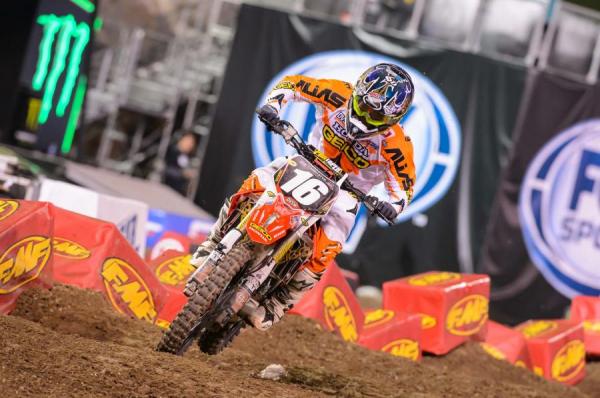 Osborne put in a charge that saw him pass Wilson for third. Then Wilson passed him back. And Osborne passed Wilson back. And on it went.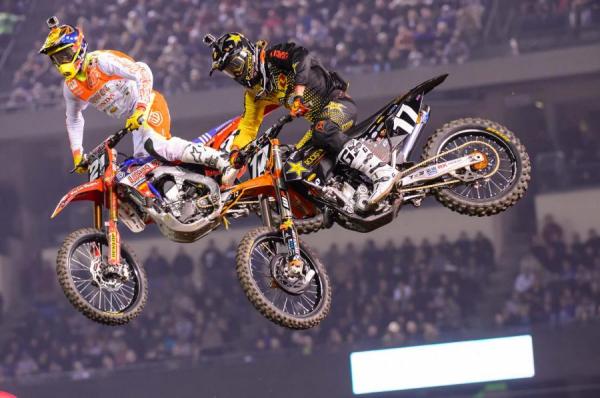 Seely and Anderson staged a fantastic battle, racing side-by-side and swapping positions multiple times early on. Seely eventually built a comfortable gap, but it didn't last forever.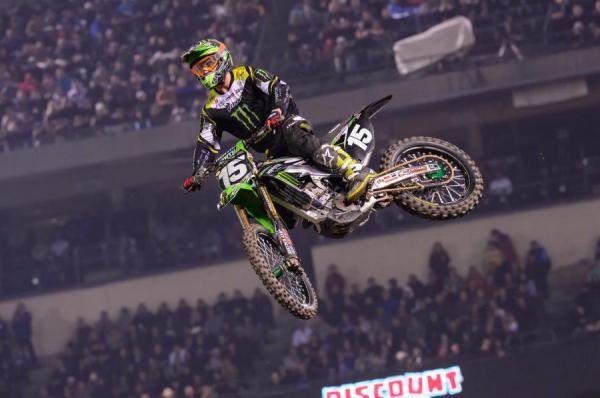 Wilson had a big crash earlier this week and was riding hurt. In fact, he didn't even know if he was going to be able to race. Wilson ended up having a solid night with a fourth place,
with Osborne locking down third.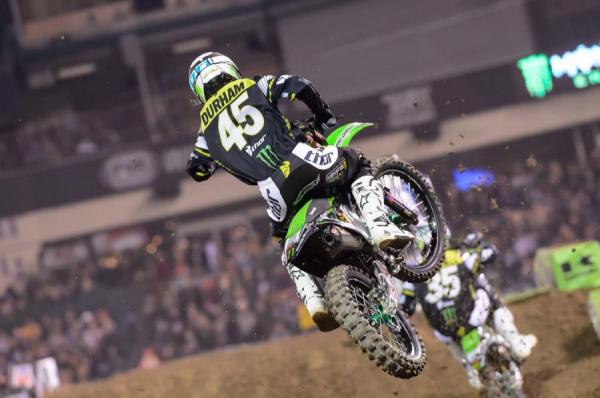 Darryn Durham was holding his own but found himself on the losing end of battles with Cooper Webb and Justin Hill.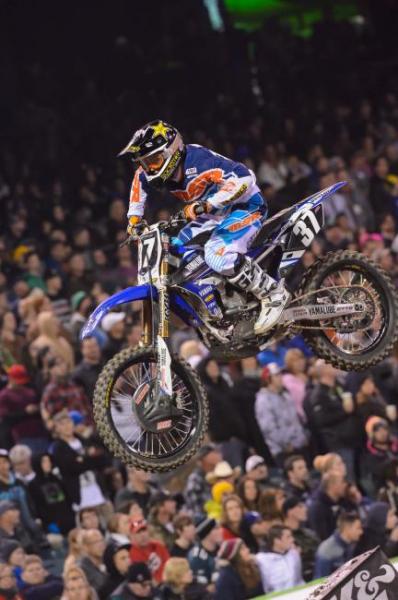 Cooper Webb rode to a solid fifth place in his first career supercross race.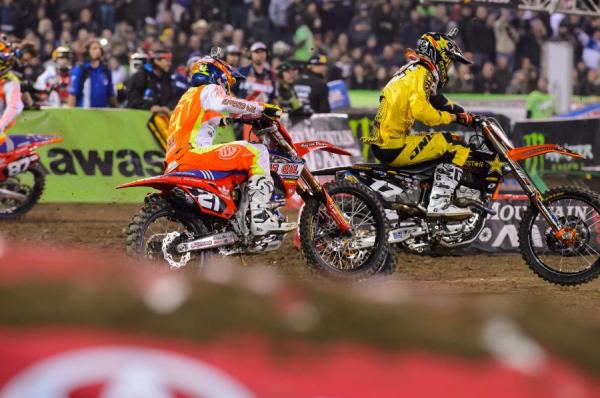 Due in part to encounters with lappers, Seely's lead over Anderson was cut down to nothing on the final lap, and two turns from the end Anderson ran it in hard on the inside of Seely.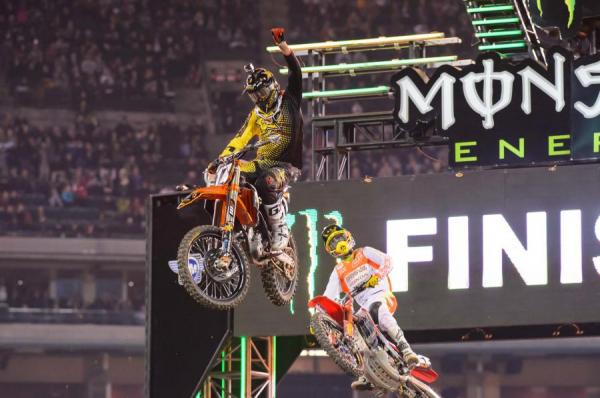 The move stuck and Anderson took the win. If you're counting, that's a pair of wins and a 450SX runner-up spot for KTM at A1.