Motocross of Nations is a great opportunity ... but we're not ready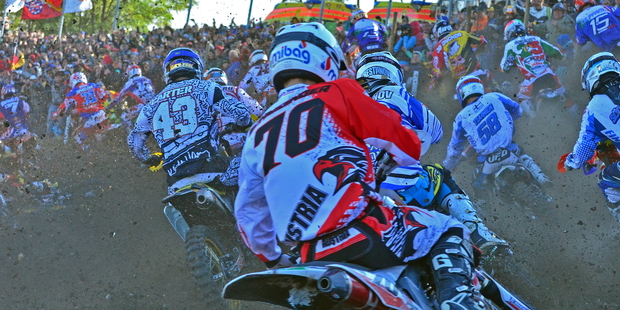 Rhys Carter succeeded at the Motocross of Nations last year ( riding bike number 43), but is unavailable for this year due to injury. Pictures / Andy McGechan, BikesportNZ.com
The Motocross of Nations is one of the few chances motorsport racers get to represent their countries and is regarded as the Olympics of the sport.
Three riders are chosen to represent their country, and two of New Zealand's best riders, Ben Townley and Josh Coppins, have been the Kiwi stalwarts.
Coppins was on the podium in 1998 and 2001, and Townley, who has an individual race, was part of the Kiwi team who were on the podium in 2006.
New Zealand finished bottom of the 20 qualifiers last year, and this year's not looking too good either - team manager Dave Craig has been confirmed, but no riders have been announced and the event is only six weeks away.
Part of the hold-up has been selecting New Zealand's top three riders.
The ones who were in Germany last year - Cody Cooper, Rhys Carter and Kayne Lamont - are all out with injuries.
"We are, at the very latest, five weeks away from having to leave for Latvia and we are still going through the application process," said Townley.
"To me it makes an absolute mockery of getting a team together.
"It's the pinnacle of racing and is by far and away the biggest event on the calendar and we have a great record for such a small country. As a very, very proud Kiwi, to win a race and be on the podium as a team was fantastic.
"In the past when Josh and I competed it was a bit disorganised getting a team together, but this year it's sunk to the lowest ever from an organisation point of view.
"I acknowledge there are a number of top riders out injured, but we've known about that for a while.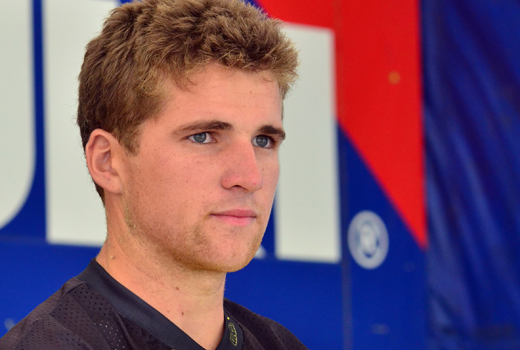 Rhys Carter
"Flights haven't been booked, neither have hotels, and the riders don't take their own bikes so all the equipment has to be sorted yet.
"There are a number of aspects that are just so wrong. We get funding from the FIM to go to the event and the Taupo Motorcycle Club also raises money.
"When Josh managed it last year, it was the most well organised event in a while and he'd organised factory support, which takes a while to put in place.
"This year the process and standard of organisation is nowhere what our sport deserves."
Coppins stood down as manager this year, saying he found it too hard to prepare when no organisation or information was available.
As well, he says, he presented a debrief after last year's event and didn't hear anything back.
"It's disappointing and frustrating having represented New Zealand in the past and seeing what's happening now," said Coppins.
"The sport needs to more professionally organised, as we are no longer running races for our mates and factories are getting involved now. Everything needs to lift its game and it hasn't and that's one of the reasons I left managing the team."
Driven contacted Motorcycling New Zealand, and president Jim Tuckerman said it was implementing a more "robust" selection procedure.
"The cut-off date for riders to register their expressions of interest for selection closed yesterday. If we can't get a competitive team selected we probably won't be going to this year's event," said Tuckerman.
"We have funding from the FIM and as such we have had to make our selection process more robust and put better systems in place. It hasn't helped matters at all that out best riders are all out with injury."