Townley Unstoppable in Winton
NZ Supercross Champs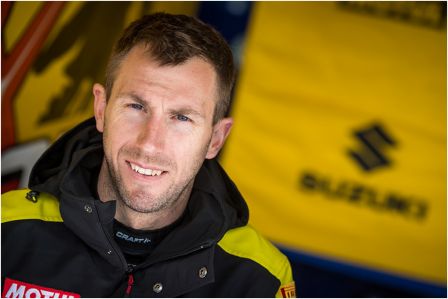 Bay of Plenty's Ben Townley is back.
The 31-year-old from Tauranga announced his return to the Kiwi dirt bike scene in the most emphatic fashion on Thursday evening as he took three wins from three starts at the New Zealand Supercross Championships at Winton, near Invercargill.
After an up-and-down season of racing the Motocross World Championships earlier this year, former motocross world champion and former United States supercross champion Townley has returned from Europe with his wife and young family to settle back in New Zealand.
He obviously still has an itchy throttle hand and was keen to tackle this event, an integral part of the week-long Burt Munro Challenge festival of motorcycling.
With a Suzuki RM-Z450 on loan to him from Winton Motorcycles, Townley celebrated a hat-trick of wins in the premier grade, the senior open class, at the man-made track at Winton on Thursday evening, humbling Mount Maunganui's national MX1 motocross champion Cody Cooper, Motueka's fellow former GP star Josh Coppins and Mount Maunganui's Rhys Carter in the process.
Now working as brand ambassador for Suzuki New Zealand, Townley said he would be "riding only selected events" this season as he settles back into the domestic scene, but he showed he's still got the pace to win at the top level of the sport here.
While the Suzuki hero finished 1-1-1, Cooper had to be content with finishing 3-2-3 as he was locked in a fierce fight with Coppins and Carter for the remaining podium spots, the 39-year-old Coppins registering a 5-3-2 score-card and Carter scoring 2-4-4 in the three open class races.
"It was a great event," said Townley. "The weather was against the organisers all night, but we got racing started late in the afternoon and the crowd certainly seemed to enjoy it.
"Winton Motorcycles were amazing. I only arrived on Wednesday. They were so helpful.
"I've only been on a bike five or six times over the past few weeks, so my fitness is not at its best. I'm only going to be riding a few selected events this summer," he said, although winning them is also now a realistic prospect.
The battle for senior 250cc (lites) class honours was a see-saw battle between Australian visitor Richard Evans and Tauranga-based former Rangiora rider Micah McGoldrick.
They ended up sharing the overall, Evans scoring 1-3-2 and McGoldrick 2-1-3, although Evans got the nod on the count-back rule, his placing in the final race superior to that of McGoldrick.
Balclutha's Madison Latta won the junior 250cc title and Matamata's Brodie Connolly won the junior lites title.
Words by Andy McGechan, BikesportNZ.com